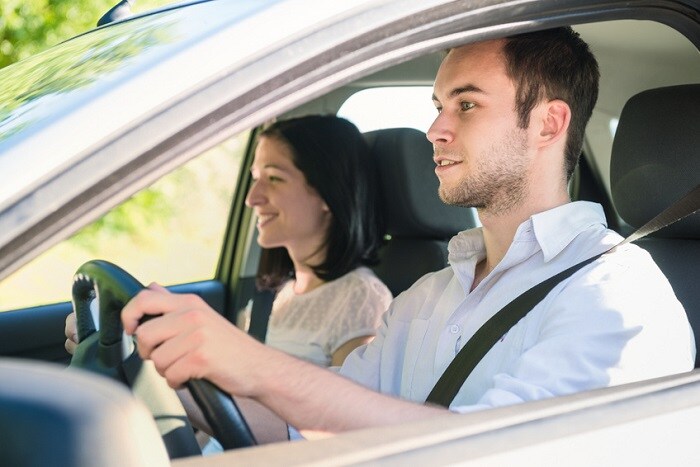 When folks come to Pinckney Chrysler Dodge Jeep® RAM in November, they tend to have a distracted look on their face. Normally, the deliberation over a new car, such as the RAM 1500 or Chrysler 300, is all-consuming. Many times, drivers drift a bit into the realm of daydream, imagining taking their new ride cruising down a long, open highway.
But in November, it's all practicality, all the time. As drivers look at each car, they're assessing how it will handle the holiday haul. Can it fit people, presents, and prepared foods, and how will it handle winter weather? We've put together a list of driving dos and don'ts that apply no matter which vehicle you're driving.
Thanksgiving is the toughest driving weekend of the year, yet there are still a few tricks of the trade that can get you through with your sanity intact. First and foremost: Get as early a start as possible. Planning to skip out of work a few hours early and hit the road in mid-afternoon? So is everyone else. If you can have the car just about packed the night before and be up with the sun—or a bit earlier—you've got a good chance at smooth sailing.
That brings us to another important note: Be wary of driving tired. Studies have shown that fatigue leads to the same dangers behind the wheel. Whether you're tired from running errands or hosting a holiday get-together, you can put yourself, your family, and others on the road in danger. A good night's sleep and an early start are your best bet.
Lastly, we urge you to keep as much as you can in the trunk or behind the rear seat. There's a lot of starts and stops on the road when you're traveling for the holidays, and a greater chance of accidents. If you've got food and presents on seats and laps, it has the potential to fly all over the place, creating a mess or causing someone harm. The back is your best bet for storage. Just make sure to pack everything well, and consider a few bungee cords to keep everything in place.
With those tips in mind, you can head into our Chrysler dealership near Ann Arbor, MI with a clear head and get back to choosing your new car. And don't forget to check out all of the great vehicle savings offers available during our Black Friday Sales Event.