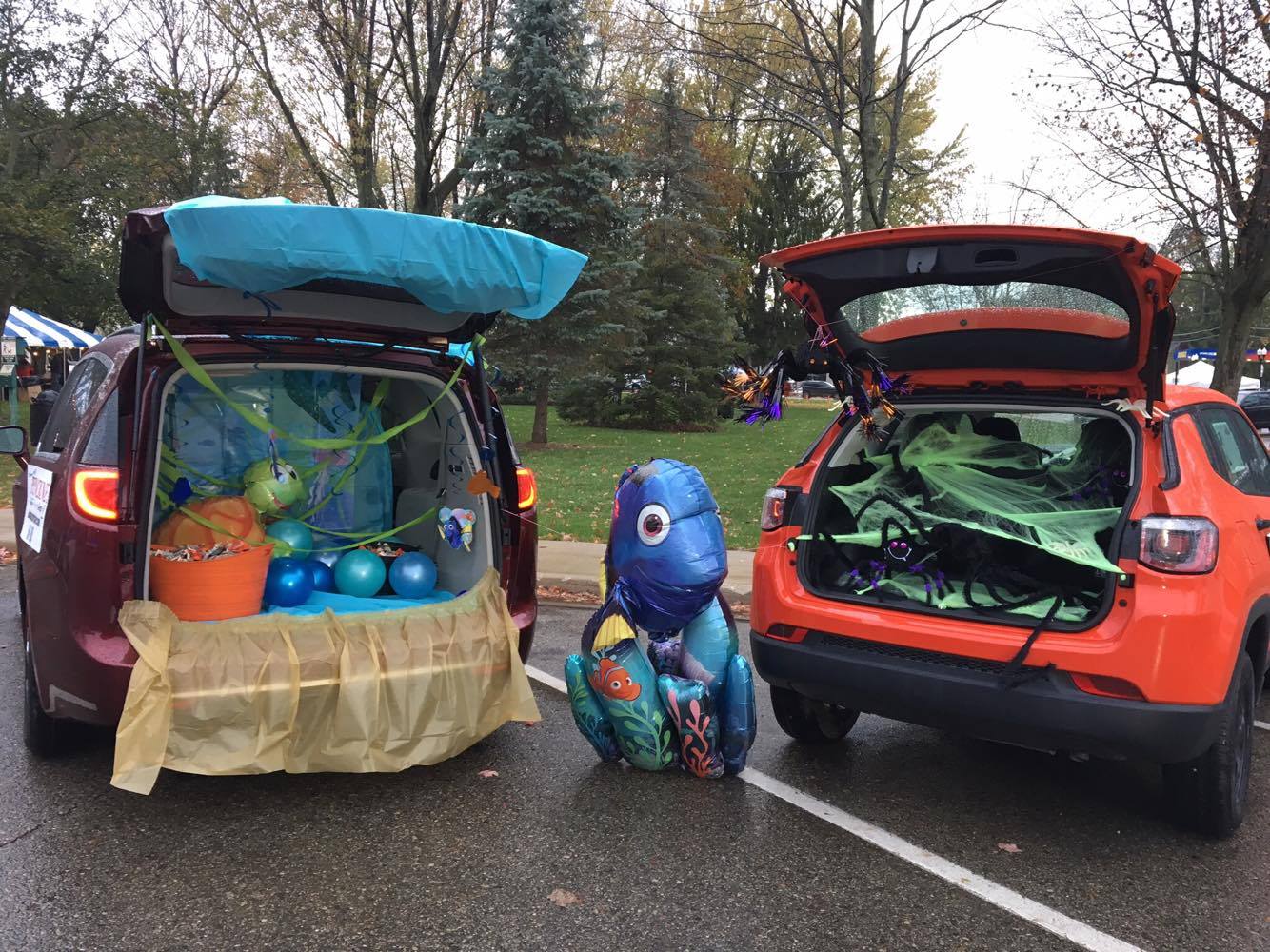 The annual Halloween Spooktacular was a resounding success, and our team here at Pinckney Chrysler Dodge Jeep® RAM would like to say a big "Thank you!" to everyone who helped out and attended! We were proud to be part of a team of contributing sponsors that included the PPHH Chamber of Commerce, Ed Bock Feed's & Stuff, McDonalds, Busch's, Positively Chiropractic, Sarah Jane Photography, and Klave's Marina, among others. We also want to highlight the event's main sponsor, the Village of Pinckney Downtown Development Authority, along with Diane Kay-Hougaboom, who chaired the event, and the volunteers from the community.
Each year, the Halloween Spooktacular offers a chance for the Pinckney, MI community to come together and celebrate, and we look forward to being a part of it every October. With trunk or treating, games, refreshments, the haunted forest, and music by Southern Drawl, it really was a spectacular night.
Our team had a tremendous time decorating two cars for the occasion, a Jeep Compass dressed as a spooky spider web and a Chrysler Pacifica that was fresh off the coastline complete with friends from Finding Nemo. However, helping to hand out candy to the nearly 2,000 children in attendance took the cake! We couldn't get over the sheer level of creativity on display from both the kids and parents here in Pinckney. And of course, we couldn't help getting into the spirit ourselves with some costumes of our own!
The truth is, we couldn't be happier to be a part of this vibrant and fun-loving community. We're honored to be your local Pinckney, MI Chrysler dealership. Throughout the Halloween Spooktacular, we recognized familiar faces who we've had the privilege of working with to find the perfect automobile. To see families pile out of a car, truck, SUV, or minivan that they purchased or leased here at our dealership is a wonderful feeling. If you're in the market for a new or pre-owned vehicle yourself, or just need a friendly face you can trust for vehicle service and support, come in and say hello!